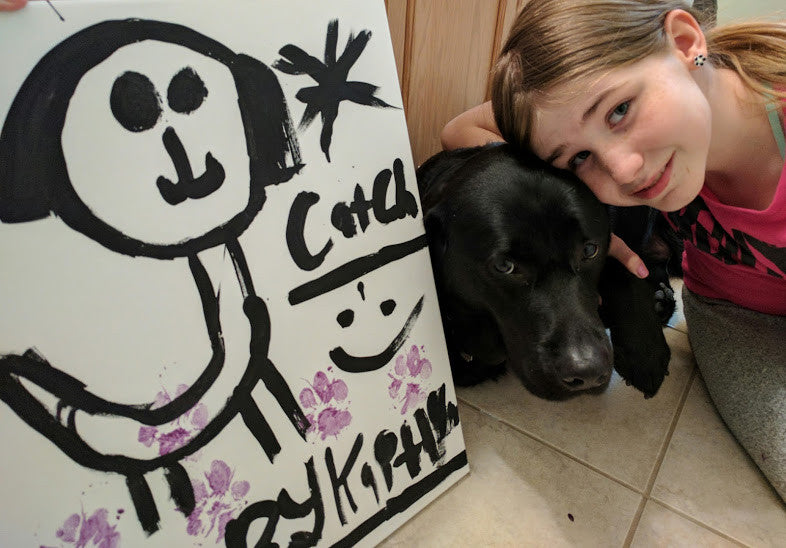 The place I find most of my information now on Autism is from people with Autism or if is a parental question - from a parent of a child with Autism, or if it is a sibling question I would ask a sibling of a person with Autism. I definitely appreciate the medical side of things but only to a limited degree. Since Autism isn't something to be "cured" there isn't a lot of medical help that can be provided.
So from what I have read over and over from people with Autism is I am so much more then all the negative things about it. I have also read to remember everything we say they hear so if we say negative things all the time to people about our child, the child will feel badly.
I thought I would share part of my email where I was inquiring about if an art class would be a good fit for Kaitlyn.
"My question is about my daughter and your class. She's 11 and loves art, draws all the time, mostly people. She is a very sensory kid, loves to paint, plays with putty all the time. Very hands on. She also have autism, I never like to lead with this because this is only a part of her. In school shes going into grade 6 but doing about a grade 3/4 level. Shes a very happy, friendly girl who usually wins the hearts of most people with her smile.  I wanted to make sure the art class is more about expression of their talents then a technical one because she loves it but might feel a little bad if things are too structured. "
I received the best response! She is very excited to have Kaitlyn in her class. Can't wait to see her art. I needed to know this is a person who truly loves art then she would understand and agree what Kaitlyn makes is as much art as any other student in the class. 
I always push Kaitlyn to participate in new things but I also make sure I try to set her up for success as well. So far it has worked out pretty well.